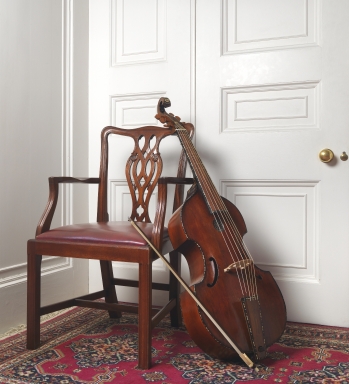 Viol Activity
Ali Kinder and Ibi Aziz
Ali and Ibi are available to give individual lessons, coach consorts and provide technique classes on the afternoon of the 10th March, a full day on the 11th March, and the morning of Sunday 13th March. There is also the possibility of running a half-day Try a Viol session which was very well attended the last time Ali ran one. Come and try for yourself!
Ali and Ibi are members of the Chelys Consort of Viols who are performing for the Georgian Consort Society on Saturday 12th March in St Andrews and St Georges.
Viol Hire
The Viola da Gamba Society of Great Britain have a large collection of viols donated over the years. These can be hired - £80 for 3 months, £20 for full time music students. The VdGS have lent EMFS 6 viols at a basic rental, 3 of which are currently out on hire, and 3 remain available.
Please email Vickie (vickie@emfscotland.org.uk) for more information.